Drs. Vincent and Redlin knew they would someday love to run a Medically based private practice somewhere in the Mountain West. During their residency, they were presented with the opportunity to take over a very busy, well established and respected practice in the heart of Montana. We were blessed with the opportunity to work with Dr Phillip Christman as he retired and left his practice in our hands in October of 2011. Over the last 10 years we have acquired the loyal patients of retiring Drs. Swanson and Meguire, as well as overhauled the entire building and grounds to accommodate our rapid growth. We have come to love being part of the community in Great Falls. Some of our patients are now 3rd generation patients to Treasure State Eye Care, giving us deep roots in the community we love.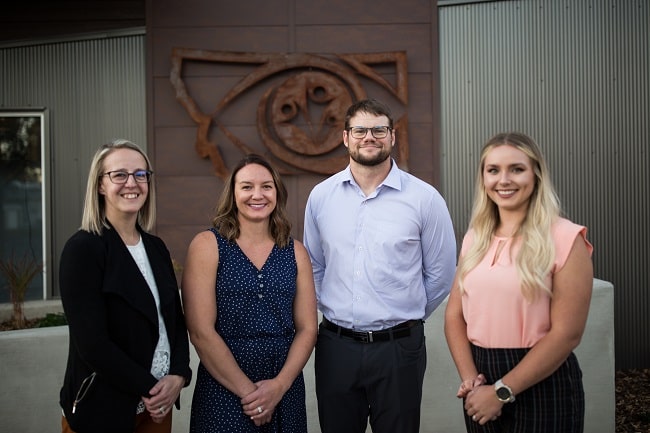 The Drs. at TSEC are residency trained in disease management and the care of all major chronic eye conditions such as dry eyes, macular degeneration, diabetes and glaucoma. While we enjoy improving peoples' vision with glasses and contacts, we are passionately committed to the prevention, early detection, and advanced treatment of chronic and vision threatening eye diseases. We enjoy patients of all ages from newborn through all the stages of life. Our goal is to improve the LIVES of our patients, not just their vision. We look forward to adding new doctors, specialties, diagnostic equipment and treatments to our practice all the time and take pride in having the most technologically advanced practice in the region.
We love the City of Great Falls and all of the people we have met here. We have started a family here and dedicated our lives to continually giving our community somewhere they can trust with all of their family's eye care needs. We are excited for the future and hope you can feel our passion when you visit.
Recent remodels of entire building and property ensure our ability to remain in this location while we grow to serve the needs of our patients.